Your Signature Lifestyle
Welcome to an exciting new senior living community created for your signature lifestyle. The Delaney at The Green brings high-end amenities, upscale concierge services and a sophisticated contemporary style right to the center of everything Florham Park has to offer, for an exclusive retirement experience that's all yours.
Explore Our Community
A Lifestyle to Call Your Own
Gourmet meals. Personalized pampering. State-of-the-art fitness and wellness. Engaging, inspiring activities. Comprehensive white glove services for an altogether elevated lifestyle. Starting to get the picture? This is retirement living with your name on it.
Experience Elevated Living
Independent Living
Maintenance free independent living at The Delaney at The Green is all about crafting your signature retirement lifestyle. You have the freedom to design your day, every day, with access to a wide variety of amenities, services and activities, always impeccably delivered.
Explore Independent Living
Assisted Living
Your health needs may change, but that doesn't mean your lifestyle has to change. Our premier assisted living will provide just the help you need so you can continue to do the things you love.
Explore Assisted Living
Memory Care
Our Heartfelt Connections – A Memory Care Program™ provides a compassionate, whole-person approach to Alzheimer's care and dementia care, with a highly trained team and proven methods that encourage and celebrate residents' abilities and interests.
Explore Memory Care
Modern Residences
The Delaney at The Green features spacious, light-filled, contemporary residences beautifully designed to fit your personal lifestyle. From studios to sprawling two-bedrooms, there's bound to be a floor plan you'll love.
Explore Residence Floor Plans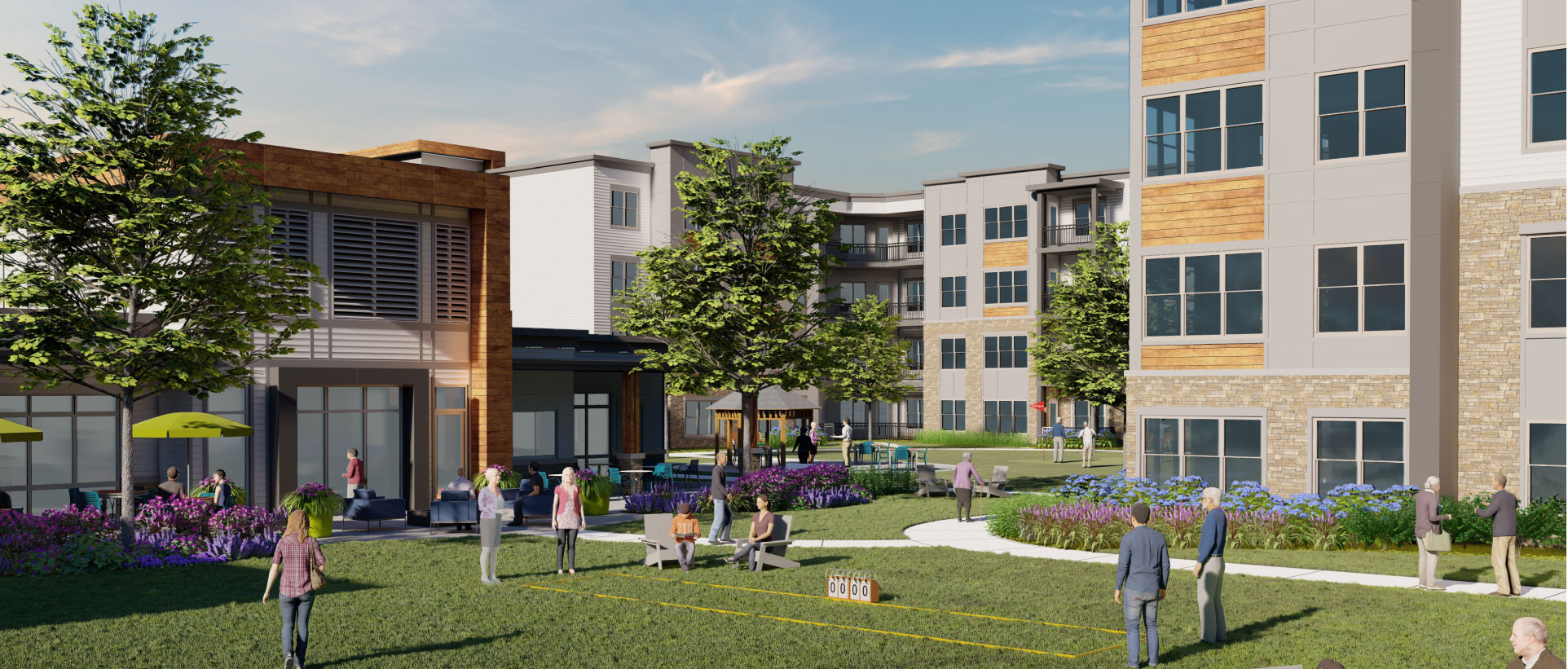 Testimonials from Delaney Communities Nationwide
"The Delaney is an amazing place for seniors. My now 85 year old mother moved into a 2 bedroom/2 bath apartment in late 2018. She absolutely LOVES living there. It is truly like a cruise ship on land."
Testimonial
"I love it here! Life is better than I ever thought possible …"
Resident of the Delaney
"My parents have lived at The Delaney at Parkway Lakes for a little over a year. They have been very happy living in the beautiful surroundings of the senior living community and have enjoyed the wonderful staff and fellow residents."
Testimonial
"My wife and I have been living at The Delaney for 25 months now. I am in independent living and my wife is in memory care. Our experience here has been wonderful. The staff and management have always been open and friendly and eager to help in any way possible."
Testimonial
"The Delaney at South Shore is amazing! My father moved to the independent living side and could not have been happier. The food was wonderful! The staff could not have been more caring, compassionate and kind."
Testimonial
Take Another Step Toward the Lifestyle of Your Dreams
Ready to get in touch? Just click below to reach out, and one of our senior living experts will connect with you promptly.
Reserve Your Future Today